All 32 NFL teams passed on selecting the two eligible players in Wednesday's 2017 NFL supplemental draft, according to NFL Vice President of Football Communications Michael Signora.
This marks the second consecutive year and the fourth time in the past five years that no selections were made.
The 2017 class was somewhat weak even by supplemental draft standards, as Western New Mexico running back Marques Rodgers and Georgia Military College defensive lineman Tavares Bingham were the only players available.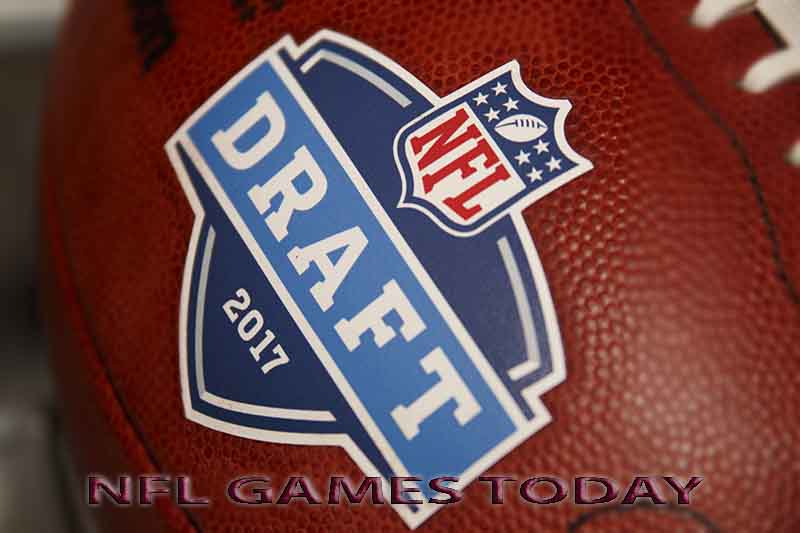 Per NFL.com's Chase Goodbread, Rodgers didn't play in 2016 due to academic ineligibility.
He was dominant in 2015, however, as he rushed for 1,283 yards and 10 touchdowns to go with 61 receptions against a low level of competition in the Rocky Mountain Athletic Conference. NFL Games Today
Bingham appeared in six games last season, registering 12 tackles and 3.0 sacks for Georgia Military.
Had a team selected either Rodgers or Bingham, it would have been obligated to declare a round, and it would have forfeited its pick from the corresponding round in the 2018 NFL draft.
While there is rarely much action in the supplemental draft, some gems have been unearthed over the years, including quarterback Bernie Kosar and wide receivers Josh Gordon, Terrelle Pryor and Cris Carter.
Although neither Rodgers nor Bingham was drafted, they can begin their NFL careers by signing with teams in free agency.
QB Picks For NFL Draft 2017
| | | | | | | |
| --- | --- | --- | --- | --- | --- | --- |
| Rank | Player Name | Team | Position | ECR | vs. ECR | |
| 1 | Aaron Rodgers | GB | QB | 1 | 0 | |
| 2 | Tom Brady | NE | QB | 2 | 0 | |
| 3 | Drew Brees | NO | QB | 3 | 0 | |
| 4 | Matt Ryan | ATL | QB | 6 | 2 | |
| 5 | Russell Wilson | SEA | QB | 5 | 0 | |
| 6 | Cam Newton | CAR | QB | 10 | 4 | |
| 7 | Ben Roethlisberger | PIT | QB | 12 | 5 | |
| 8 | Andrew Luck | IND | QB | 4 | -4 | |
| 9 | Jameis Winston | TB | QB | 9 | 0 | |
| 10 | Derek Carr | OAK | QB | 11 | 1 | |
| 11 | Marcus Mariota | TEN | QB | 8 | -3 | |
| 12 | Kirk Cousins | WAS | QB | 7 | -5 | |
| 13 | Philip Rivers | LAC | QB | 15 | 2 | |
| 14 | Dak Prescott | DAL | QB | 13 | -1 | |
| 15 | Eli Manning | NYG | QB | 18 | 3 | |
| 16 | Matthew Stafford | DET | QB | 14 | -2 | |
| 17 | Tyrod Taylor | BUF | QB | 16 | -1 | |
| 18 | Andy Dalton | CIN | QB | 17 | -1 | |
| 19 | Carson Wentz | PHI | QB | 20 | 1 | |
| 20 | Blake Bortles | JAC | QB | 21 | 1 | |
| 21 | Ryan Tannehill | MIA | QB | 22 | 1 | |
| 22 | Carson Palmer | ARI | QB | 19 | -3 | |
| 23 | Joe Flacco | BAL | QB | 23 | 0 | |
| 24 | Alex Smith | KC | QB | 25 | 1 | |
| 25 | Sam Bradford | MIN | QB | 24 | -1 | |
| 26 | Mike Glennon | CHI | QB | 31 | 5 | |
| 27 | Brian Hoyer | SF | QB | 28 | 1 | |
| 28 | Deshaun Watson | HOU | QB | 27 | -1 | |
| 29 | Jared Goff | LAR | QB | 32 | 3 | |
| 30 | Trevor Siemian | DEN | QB | 26 | -4 | |
| 31 | Josh McCown | NYJ | QB | 30 | -1 | |
| 32 | Jimmy Garoppolo | NE | QB | 38 | 6 | |
| 33 | Cody Kessler | CLE | QB | 34 | 1 | |
| 34 | Paxton Lynch | DEN | QB | 33 | -1 | |
| 35 | DeShone Kizer | CLE | QB | 41 | 6 | |
| 36 | Brock Osweiler | CLE | QB | 35 | -1 | |
| 37 | Mitch Trubisky | CHI | QB | 37 | 0 | |
| 38 | Robert Griffin | FA | QB | 42 | 4 | |
| 39 | Colin Kaepernick | FA | QB | 36 | -3 | |
| 40 | Teddy Bridgewater | MIN | QB | 43 | 3 | |
Save